New FastCast CXT
Category: Articles
Written by Sławek Kurzyński
SPIS TREŚCI
I like meeting new things. Maybe not always and not everywhere, so I will precise it: I like mildly meeting new things.
This time I accepted the offer for a trip at the other end of Poland with real pleasure. The fishery was the bull - trout river so I could meet a nice surprise. The dilemma whci appeared is known by every angler - What to take with me? I was thinking about rods, lures… I knew that all the fisheries are silmilar but is only illusion till the time when we meet the details of the fishery. When you want to fish efficiently you have to adapt to the conditions which you can meet. The lures are lamost the same, but… . Additional attraction of the trip will be two new casting rods from CXT series, which appear in Dragon's offer this year. I do noot want to know which ones - it will be a surprise for me.
After arriving on the fishery I get not so long rod FastCast t. w. 14-35 g. I shake it ( we all do it ) and I can say that the rod is calm after a while. It is very important, because it influences on the casting length. I put the lure and I can feel the character of the reel. The rod is fast, the tip is working under the lure I am leading the lure and I can feel something strange. I can feel a kind of a noise on the rod, it is not a noise of a braid on the guides. What can it be?. I do not turn the line, I put wobler in the current and I can still feel it. I change the lures and I can feel the same, it means it is not their fault. I had fluocarbon attached to the braid. Forget me, I did not want to check the source of the noise - I wanted to fish:). I really do not know what it was, but I am sure it was not just a illusion.
My second impression was an incredible power of the rod, with heavy loading. You can ( I know, I know I shouldn't do that…). I am leading the wobler on beautiful bend of the river. I am staying on the outer side. The wobler coming to my shore stucked. I am jerking the rod, one , second time little stronger...it is moving again. I am surprised with the number of plants which I can see on my rod. I know that during this season the plants are not especially resistant, but the number of them was impressive.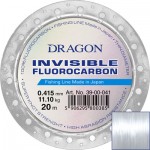 I was not able to check how to tow with testing rod. Firstly because nothing bigger wanted to cooperate with me, secondly I was a witness of catching a mix of chub and ide. I also heard that you can find really big species of these fish. That is why during my second day I used lighter rod CXT, FastCast 7 - 28g. I wanted to fish with lighter lures, but when I would notice something really big… then I would worry later. I started to fish and the rod imediately showed its adventages. It was similar to the previous one, mayby a little lighter. It nicely leads the lures. I like the rods which I feel from the very begining and they are almost the extension of my arm. I can focus then 100% on fishing. During my later castings I can feel the bite. I can really feel what is going on, when I want to take the fish out I can see that the hook is not between teeth but slightly deeper. I notice that after the hook set the fish was moving into my direction. The rod amortized nicely, but I did not feel that it was loaded amost 20% of its possibilities. During the fight I called Waldek and I asked him if he wanted to take a photo of something about 40-45 cm. The answer was yes and after a while we met for a quick photo. It turned out that I caught 50 kg fish. That is why I am looking at the rod with great liking. I think we will meet again soon and I do not have to be affraid of big fish:)

Sławek Kurzyński
fot. Waldemar Ptak